Bangladesh Ambulance Service 24/7 Available in Dhaka
Bangladesh Ambulance service. We Provide Ac ambulance, Non-Ac Ambulance, freezing Ambulance and ICU Ambulance service in all districts of Bangladesh. 24/7 Hours emergency Ambulance service is Available. Online Ambulance booking at cheap price. Contact Us

24 Ambulance service in Bangladesh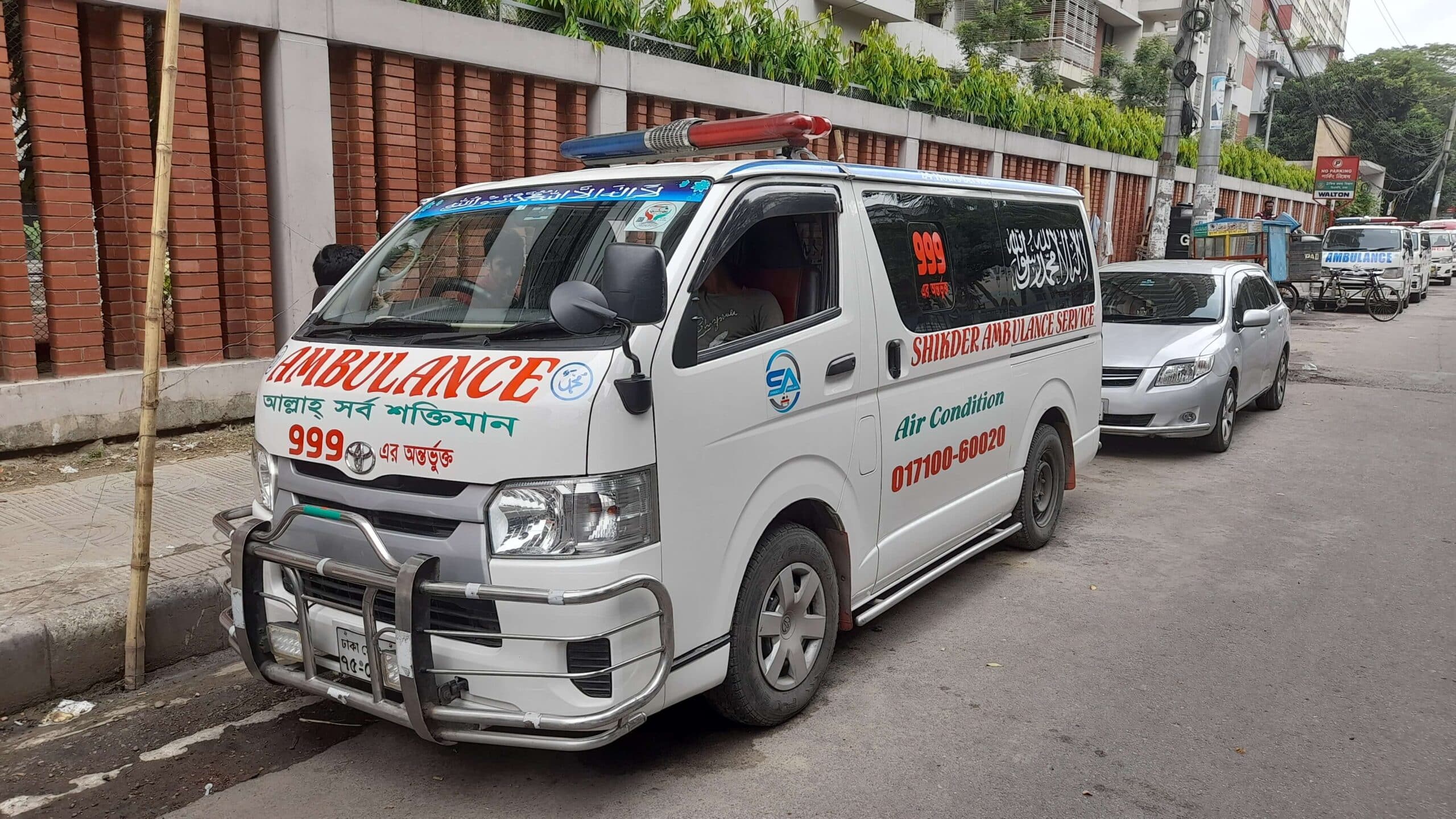 24 Ambulance service is Available in Dhaka. The AC ambulance service is the best to carry the patient. Emergency Ambulance is Available.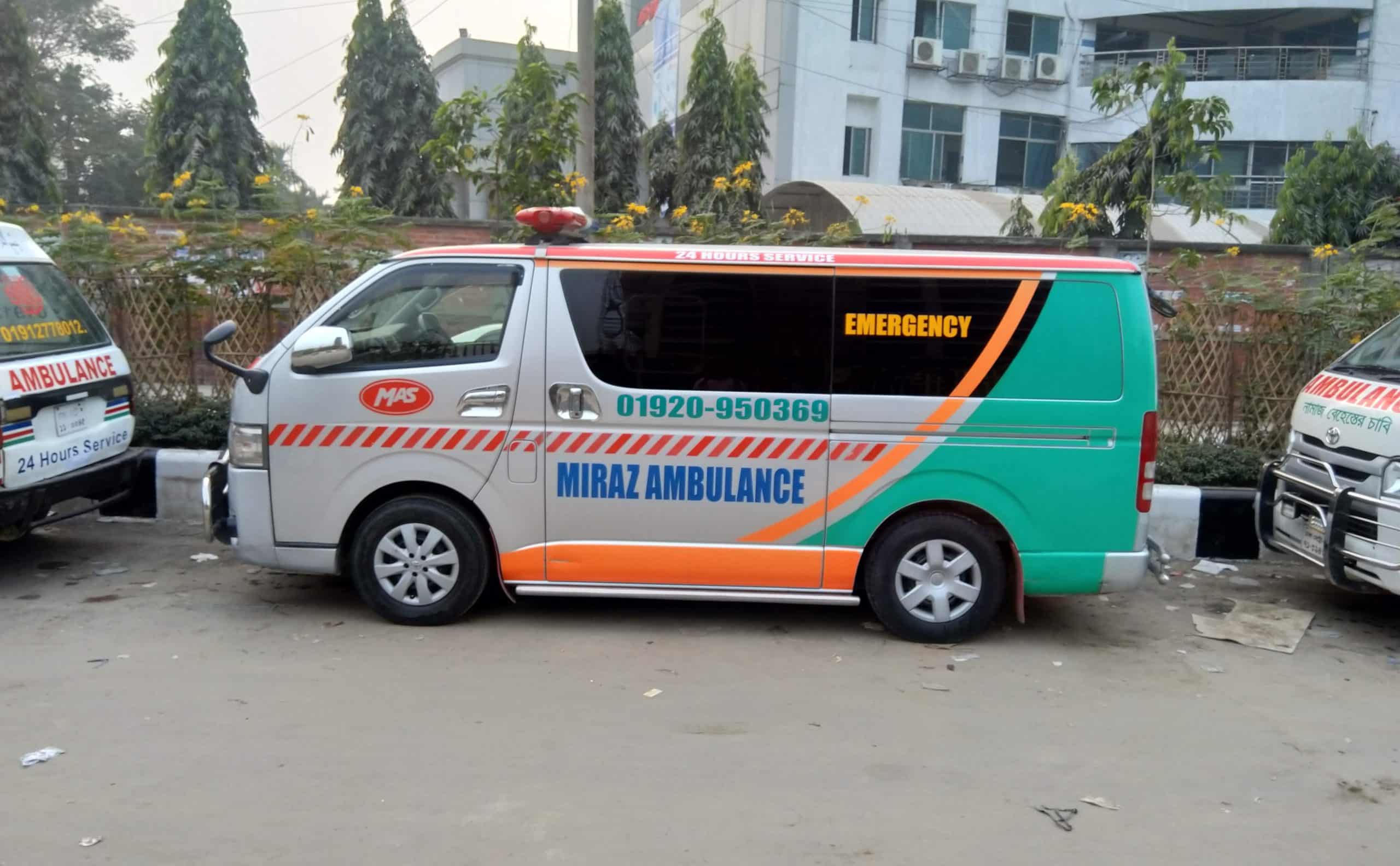 The Non-Ac Ambulance resembles the Ac Ambulance, except it doesn't offer Ac support. If you opt not to use the AC, you will be Non-Ac Ambulance rate.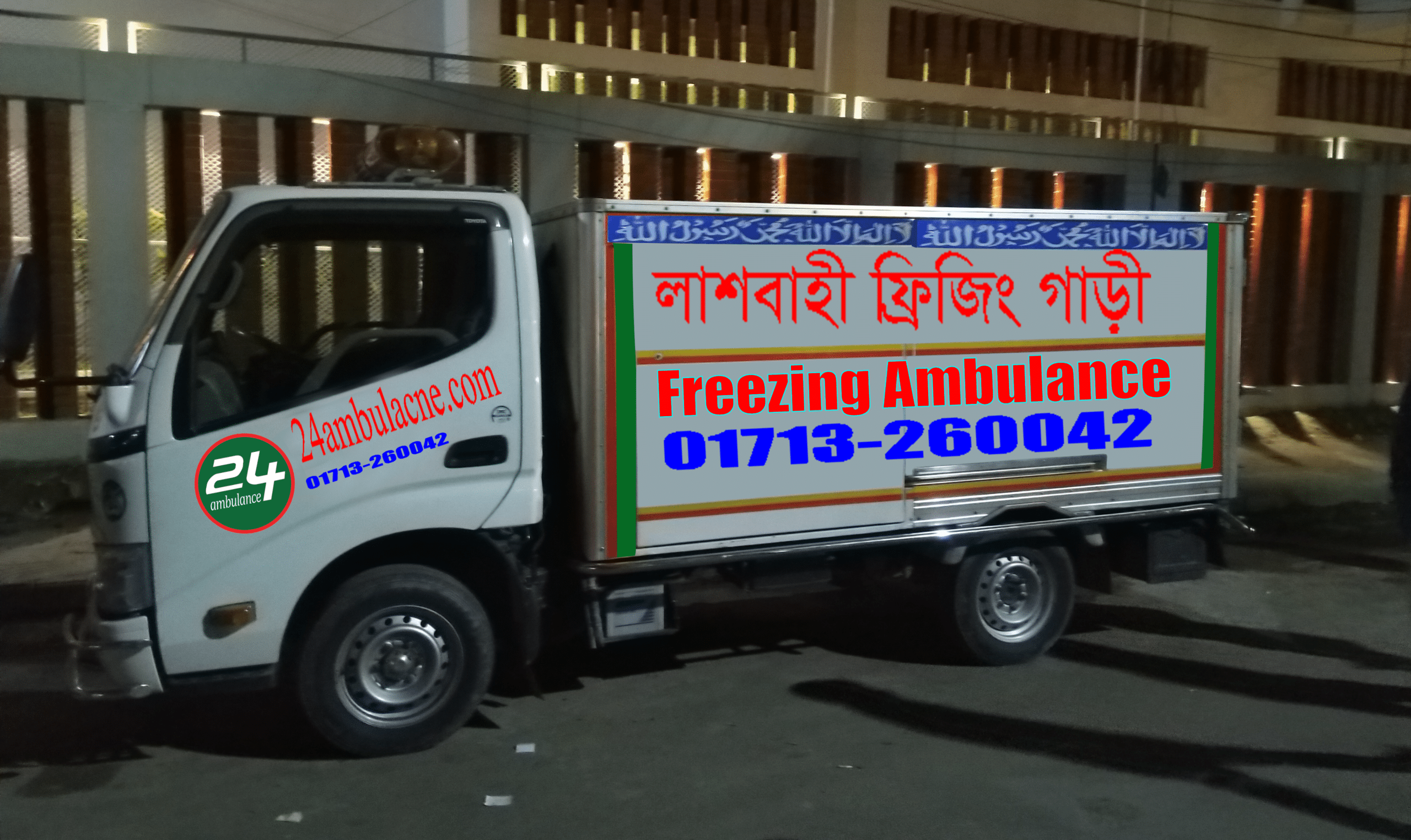 Freezing Ambulance service in Dhaka, Bangladesh. It is a dead body carrier ambulance. It has freezing box in it.
Bangladesh Ambulance service
The Quality Ambulance service is available in Bangladesh. We offer emergency ambulance services throughout every district in Bangladesh. We provide a 24/7 Hours ambulance service provide from Dhaka to all districts of Bangladesh.
The best Ambulance service is available in Dhaka, Bangladesh. We offer various ambulance services within the city of Dhaka, Bangladesh. 24-hour ambulance service is available. We provide emergency ambulances from different places. If you require emergency ambulance service anywhere in Bangladesh, simply give us a call. The airport freezing ambulance service is available. 24-hour Ambulance service. When you need any type of ambulance service then Call us.
Best Ambulance service in Dhaka
In the bustling metropolitan of Dhaka, where life moves at an exhilarating pace, it's crucial to have access to the best ambulance service. When emergencies strike, every second counts, and having a reliable and efficient ambulance service can make all the difference. In this comprehensive guide, we will explore the top-rated ambulance services in Dhaka, ensuring you have the information you need when it matters the most.
Why Choosing the Best Ambulance Service Matters
Before delving into the specifics of the best ambulance services in Dhaka, it's essential to understand why making the right choice is critical. Emergencies, whether medical or accidental, are unpredictable. In such situations, the availability of a swift and well-equipped ambulance service can be a matter of life and death.
Swift Response, Anytime, Anywhere
Emergencies can happen at any time, which is why our 24-hour service is always ready to respond. Whether it's the middle of the night or during a bustling afternoon, our ambulances are on standby to reach you promptly.
Skilled Medical Professionals
Your safety and well-being are our top priorities. That's why our ambulance teams consist of highly trained and experienced paramedics and medical professionals who are equipped to provide immediate care during transit.
State-of-the-Art Ambulances
Our fleet of ambulances is equipped with cutting-edge medical equipment, ensuring that you receive the best care possible while on the way to the hospital. We understand that having the right tools can make a significant difference in critical situations.
Coverage Across Bangladesh
No matter where you are in Bangladesh, our network of ambulance services has you covered. From bustling city centers to quieter neighborhoods, we can quickly reach your location when you need us the most.
How to Reach Us
In an emergency, every moment counts, and we want to make sure you can reach us quickly. Save our contact information, and share it with your loved ones: Phone Number