Types of Ambulance service in Bangladesh
The different types of Ambulance service is Available in Bangladesh. We Provide different types of Ambulance service in all districts of Bangladesh. 24 Hours Ambulance service is available. High-Quality Ambulance service in cheap Cost. Contact Us Now

Different Types of Ambulance service in Bangladesh
Basic Ambulance service
These types of Ambulances are the basic Ambulances that we commonly see in our daily lives. Basic Ambulances are handled by an emergency medical technician (EMT) and transport patients who require basic medical supervision under minor or uncritical situations such as mind fractures, and sub-acute care facilities. It comprises the patient bed, pulse oximetry, and oxygen delivery devices. General or basic Ambulance is like: AC ambulance services, Non-Ac Ambulance services, Freezing Ambulance service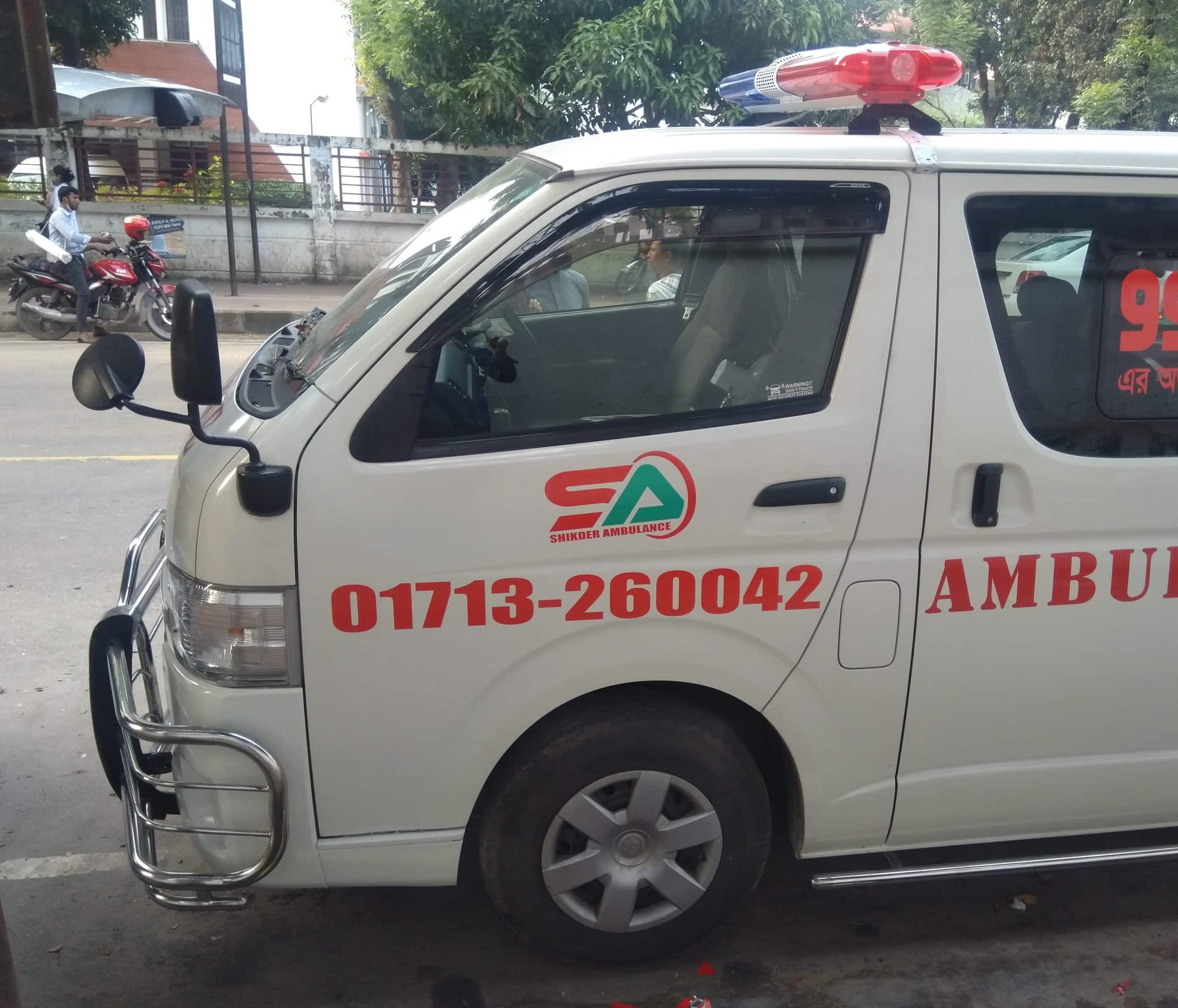 Types of Ambulance
Ambulance services can be categorized into different types based on their purpose and level of care provided. Here are some common types of ambulance services.
1. emergency ambulance services in Dhaka
In the bustling metropolis of Dhaka, where millions of lives intersect daily, the need for a reliable emergency ambulance service cannot be overstated. The chaotic streets, congested traffic, and the ever-present risk of accidents and medical emergencies underscore the vital role played by these modern-day heroes on wheels. In this comprehensive article, we will delve deep into the world of emergency ambulance services in Dhaka, shedding light on their significance, challenges, and the unwavering commitment of the men and women who serve as the frontline guardians of life.
2. Advanced Life Support (ALS) Ambulance in Dhaka
ALS ambulances are staffed with paramedics who have advanced training in providing advanced medical care. They are equipped with advanced medical equipment, such as cardiac monitors, defibrillators, and medications, to manage critical medical conditions.
3. Basic Life Support (BLS) Ambulance in Dhaka
Basic Life Support Ambulance service in Dhaka city. BLS Ambulances are staffed with EMTs who are trained to provide basic medical care, such as CPR, wound management, and basic airway management. They may not have advanced medical equipment like ALS ambulances.
4. Neonatal/Pediatric Ambulance:
Neonatal/Pediatric Ambulance in Dhaka, Bangladesh. These ambulances are specifically designed to transport newborn babies or children who require specialized medical care. They are equipped with incubators, specialized monitors, and other equipment suitable for the needs of neonatal or pediatric patients.
Air Ambulance service
Air Ambulances use air transportation by airplane or helicopter to transport patients to and from healthcare facilities and accident scenes. The Air ambulance transport patients to specialist care, they can also bring specialist care to the accident sense, especially for major trauma cases. They are mainly used for international or long distance transport. Air medical services provide fast and swift transport during emergencies. They can reach wide or hilly areas in less time, they are more accessible than land ambulances. This makes them very efficient in sparsely populated rural regions. If you need Air ambulance than contact us. Air ambulances are helicopters or fixed-wing aircraft used for transporting patients over long distances or in remote areas. They are equipped with advanced medical equipment and staffed with highly trained medical professionals to provide critical care during transport.
Advance Ambulance service
Advance Ambulance are equipped with advance equipment and tools handle critical ill patients. They are also equipped with an ECG Monitor, defibrillator, intravenous and blood drawing tools, etc.
Patients who require a high level of care and who are fighting for life need services like hospital, Emergency department or critical care unit need advance ambulance services. Patients suffering from serious life-threatening causalities and cardiac emergencies are transportation with advanced life support Ambulances. Advanced Ambulance are like: ICU Ambulance, CCU Ambulance, NICU Ambulance, CCU Ambulance, PICU Ambulance, Ventilator Ambulance With doctors.
Mortuary Ambulance service
A mortuary Ambulance is used for transportation of the dead body from any place. It is also called as Hearse Van. Mortuary Vans carry the dead body in a freezer box. Medically trained staff make sure that all the necessary provisions are taken while transportation the physical remains of a person. They maintain the safety guidelines before transporting the dead body person to the desired place and preserving the body until they receive their last rites. The dead body carrier Ambulance are two types like: Freezing Ambulance service & Mortuary Ambulance. If you need frozen ambulance than contact us.
Neonatal Ambulance service
Neonatal Ambulance services aimed ate reducing neonatal mortality rates. The Neonatal Ambulances transport premature and sick babies to specialized care hospitals which can provide the right kind of treatment and care to infants. They are equipped with incubators for new-born or premature babies.
Patient Transport Vehicles
During non-emergency situations, Medical transport vehicle transfers patients to and from hospitals. A patient who requires to be transferred to a facility that can give a higher or more specialized level of care or used to transfer patients from a specialized facility to a hospital when they no longer require this specialized care.