‍Ambulance Service Shariatpur to Dhaka | 24 Ambulance
Ambulance service from Barisal to Dhaka. We Provide Ac Ambulance, Non-Ac Ambulance, and ICU Ambulance services in all districts of Bangladesh. 24 Hours Ambulance is available. Enjoy 20 % Discount offers!

Ambulance Service Shariatpur 24/7
Shariatpur ‍Ambulance service
24ambulance service company is the largest and trusted company of Bangladesh. We provide different types ambulance service in Bangladesh. We also provide the latest model ambulance to carry patients or dead bodies. 24ambulance company Ac ambulance service, Non-Ac ambulance service, Freezing ambulance service and Life support ICU Ambulance service from Dhaka. If you need any types ambulance service from any where then call us. We are always ready to provide emergency ambulance service. Shariatpur, Madaripur and faridpur ambulance service is available. 24 Hours ambulance service provider company in all districts of Bangladesh. If you need Ambulance service from Shariatpur to Dhaka than contact us. We provide Ambulance service districts wise.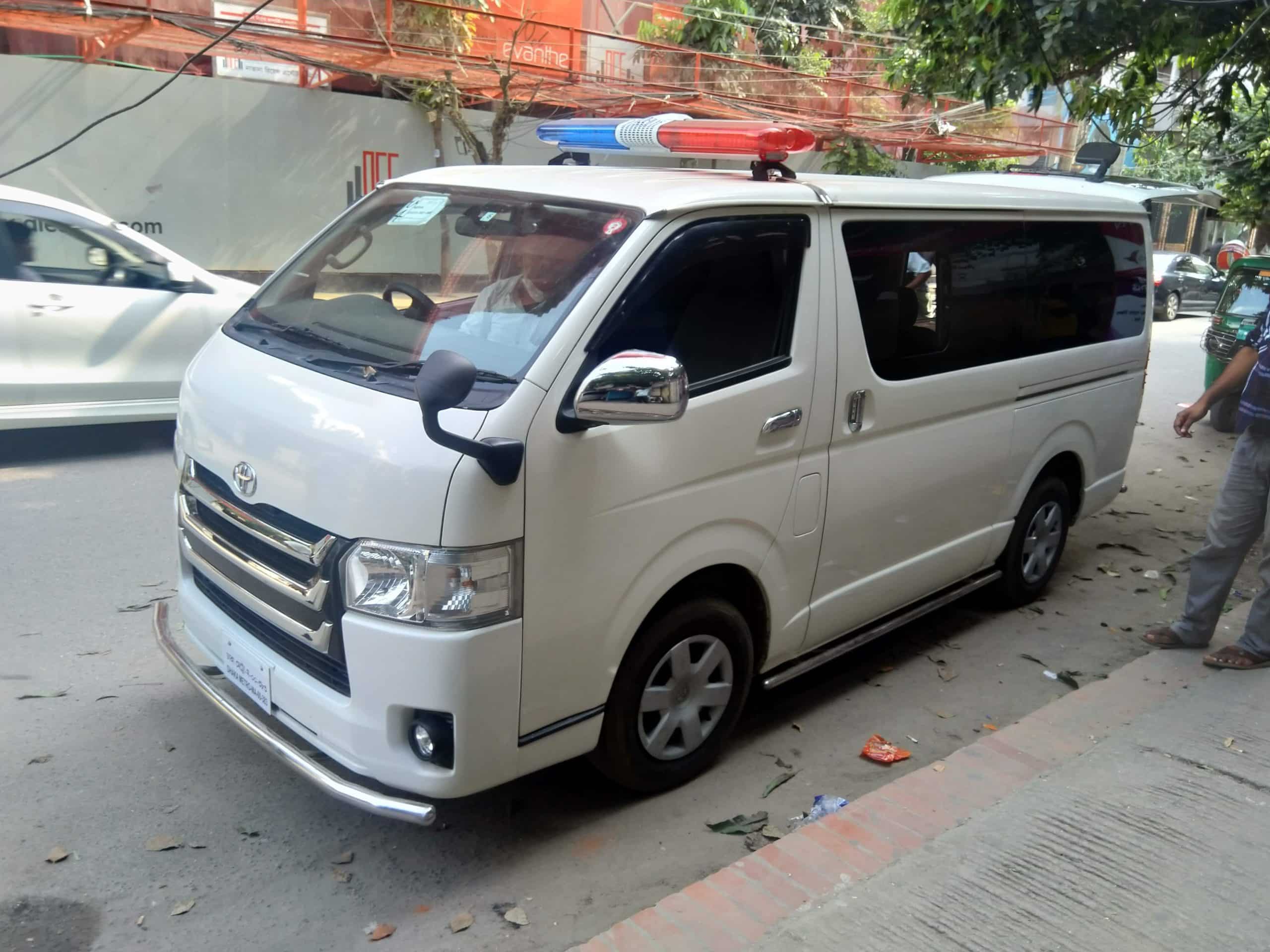 Emergency ‍Ambulance service sariatpur to Dhaka
Emergency Ambulance Service from Sariatpur to Dhaka City. This ambulance company provide Emergency ambulance service 24 hours in a day, 7 Days a week, and 365 days a year. The Emergency ambulance in cheap rent of ambulance services. We provide always a Standard ambulance with the proper requirements. Contact us to Get an Emergency ambulance anywhere in Bangladesh. Fast Ambulance provider Company in Dhaka City. If you need an emergency ambulance than contact us. Best Quality Ambulance Service is available. If you need Ambulance then contact Us.
Dhaka – Shariatpur Ambulance
Sariatpur Ambulance service,  8000 Tk.
Damudiya Ambulance service,  8500 Tk.
Gosairhat Ambulance service, 8500 Tk.
Zajira Ambulance service,  8000 Tk.
Noria Ambulance service,  8000 Tk.
Bederganj Ambulance service, 8500 Tk.
Find Ambulance in
Shariatpur

Ambulance service, Ambulance service in Dhaka. Near ambulance near me. Damudia ambulance, Gosirhat ambulance service, Zajira ambulance service, Noria ambulance service, Bederganj ambulance service. Soriyatpur ambulance service. 24 Hours ambulance is available in Shoriatpur. If you need an emergency ambulance service then call me.
ঢাকা টু সকল জেলায় এ্যাম্বুলেন্স সার্ভিস