Shahbag Ambulance Service in Dhaka | 24 Ambulance
Shahbag Ambulance Service in Dhaka. When it comes to ambulance services in Bangladesh, we've got you covered. We offer a comprehensive range of ambulance options tailored to your specific needs. Whether you require an air-conditioned ambulance, a non-air-conditioned one, a refrigerated vehicle, or an ICU-equipped ambulance, we have you covered. Enjoy 20 % Discount!

Emergency Ambulance Service in Shahabag
Shahbag Ambulance Service
The best Ambulance service in Shahabag of Dhaka, Bangladesh, where every second counts, having access to reliable emergency medical services is not just essential; it can be a matter of life and death. This is where Shahabag Ambulance Service steps in as your trusted lifesaving companion. In this comprehensive guide, we delve deep into the world of Shahabag Ambulance Service, its unwavering commitment to saving lives, and why it stands as a beacon of hope in the realm of emergency medical services.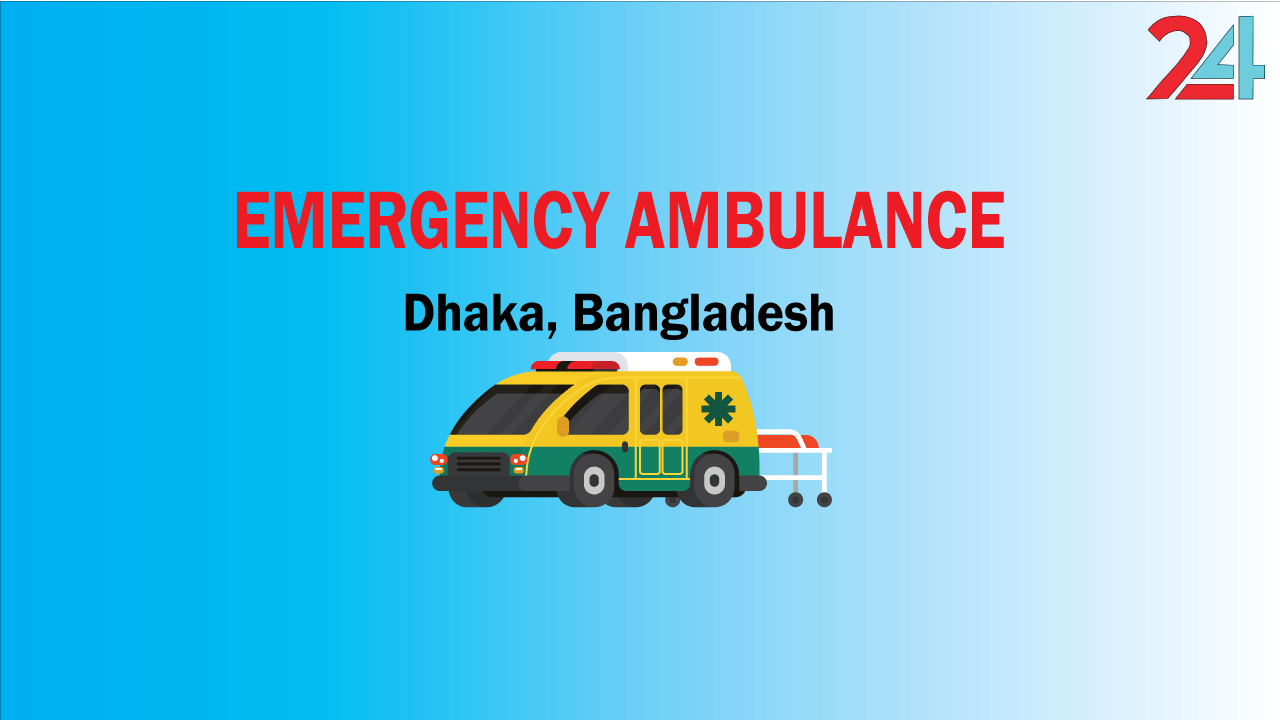 Emergency Ambulance Service
Nestled in the lively heart of Dhaka, Shahabag emerges as a bustling and pivotal center. Amidst the commotion and commotion of this densely populated locale, there exists a vital lifeline, often overlooked until dire circumstances arise—the Shahabag Emergency Ambulance Service. Within this piece, we delve into the pivotal role fulfilled by this service, its steadfast dedication to preserving lives, and the reasons it shines brightly as a symbol of hope within the domain of emergency medical services.
24/7 Availability: When Every Second Counts
Emergencies don't adhere to a schedule, and Shahabag Ambulance Service understands this fact all too well. That's why they operate round the clock, 24/7, to be there for you whenever you need them. Whether it's the middle of the night or a busy weekday, you can count on Shahabag Ambulance Service to respond swiftly to your call for help.
Choose us for your ambulance service needs, and experience compassionate, efficient, and professional service across all districts of Bangladesh. Your well-being is our mission
Comprehensive Range of Services
Shahabag Ambulance Service offers a comprehensive range of services tailored to meet the diverse needs of the community:
1. Emergency Medical Response
Whether it's a heart attack, stroke, accident, or any other medical emergency, Shahabag Ambulance Service's team is trained to respond swiftly and effectively. Their quick arrival on the scene can make all the difference in the outcome of a medical crisis.
2. Patient Transfer
Sometimes, patients require specialized medical care in a different facility. Shahabag Ambulance Service ensures safe and comfortable patient transfers to hospitals, clinics, or other medical facilities. Their team ensures that patients receive continuous care during the journey.
3. Medical Escort Services
For individuals who need medical assistance during non-emergency situations, such as doctor's appointments or routine check-ups, Shahabag Ambulance Service offers medical escort services. This ensures that individuals with medical conditions receive the care and attention they deserve, even when it's not an emergency.
4. Community Outreach and Education
Beyond their immediate services, Shahabag Ambulance Service is committed to community well-being. They conduct educational programs and awareness campaigns to empower people with the knowledge and skills necessary to respond effectively in emergency situations.
গাড়ি বুকিংকরবেন কিভানে?
প্রথমে হেল্প লাইনে কল করবেন
আপনার পরিবচয় দিবেন
রোগী বা লাশ কোথায় আছে এবং কোথায় যাবে তার সঠিক ঠিকানা বলবেন
কোন ধরবেন গাড়ি নিবেন ( এসি/ নন-এসি এ্যাম্বুলেন্স, লাশবাহী ফ্রিজার) তা বলবেন
যাওয়ার তারিখ, সময় বলবেন ( পরিবর্তনশীল )
ভাড়া জেনে নিবেন ও কনফর্ম  করবেন
আপনার বুকি ১০০% নিশ্চিত করার জন্য কিছু টাকা বিকামে বুকিং করবেন।
যেকোন পরামর্শ বা টাইম পরিবর্তন করতে চাইলে কল করবেন।