Khilgaon Ambulance Service in Dhaka,

01911125156
Khilgaon Ambulance service, We Provide Ac Ambulance, Non-Ac Ambulance, Freezing ambulance, and ICU Ambulance service is available in all districts of Bangladesh. 24 Hours Ambulance service is available. Contact Us Now

Ambulance service in Khilgaon
Khilgaon Ambulance Service
Ambulance Service in Khilgaon of Bangladesh. We provide emergency ambulance services in all districts of Bangladesh. 24 ambulance company is the largest and most trusted company in Bangladesh. We provide different types of ambulance services. When you need any ambulance service then call in our helpline.
24 Hours emergency ambulance service is available in all of Dhaka city. We are always ready to provide emergency ambulance service. Hi-Quality service granted in your chap rent. If you need emergency ambulance service then call us. A call is enough to get an ambulance service from anywhere at any time.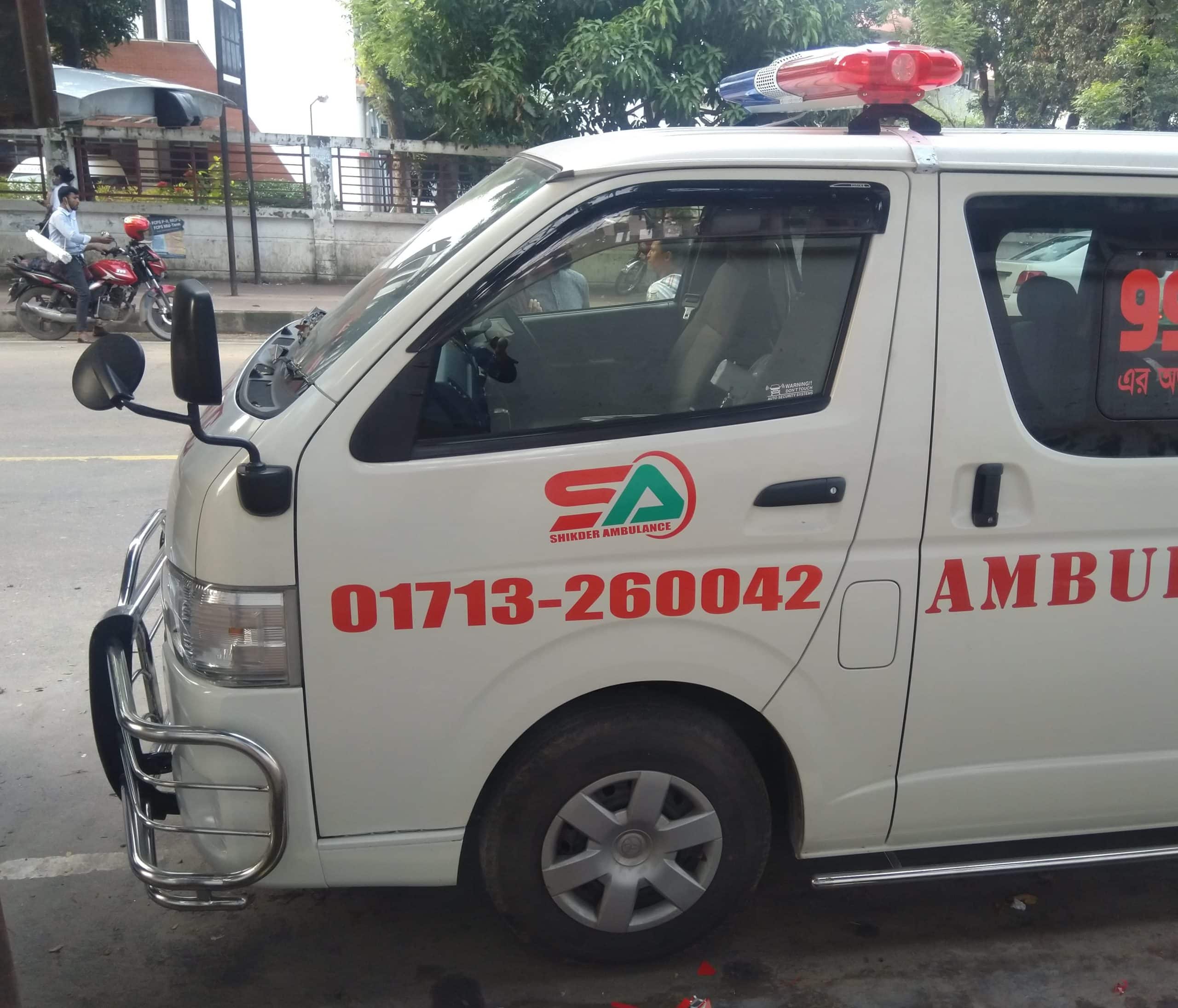 Freezing Ambulance Service in Khilgaon
Freezing Ambulance Service is available in Khilgaon. We provide Emergency ambulance service in all districts of Bangladesh. 24 hours freezing ambulance service available in all Dhaka city. We provide the latest model Dyna freezing ambulance service. When you feel a freezing ambulance just then call us for ambulance service.
Ambulance Service in Bonosree
Emergency Ambulance Service is available in Banosree of Dhaka. We Provide Ac, Non-Ac Ambulance, Freezing Ambulance, and life support ICU, CCU, NICU Ambulance service all Dhaka City. We also provide emergency ambulance services:- Madartek, Bonosree, Goran, Taltola, Meradiya Bazar, Rampur, Boddo mandir, Titas Road, Adorsho para, Madhu bag, and Merul Badda area.
ঢাকা হতে সকল জেলায় এ্যাম্বুলেন্স সার্ভিস দেওয়া হয়