Keraniganj Ambulance Service,

01911125156
Keraniganj Ambulance Service in Dhaka. Offering AC Ambulance, Non-AC Ambulance, Freezing Ambulance, and ICU Ambulance Services Across All Districts of Bangladesh.

Ambulance service in Keraniganj
Keraniganj Ambulance Service
24 Hours Ambulance Service is available in the nearby area of Keraniganj. We Provide Ambulance service 24 hours a day, 7 Days a week, and 365 days a year. 24 Ambulance Company offers affordable emergency ambulance services for rental. We Provide AC ambulance service, Non-Ac ambulance Services, Freezing Ambulance Services and life support ICU Ambulance Services with doctors or brothers. We are always ready to provide Ambulances anywhere in Bangladesh.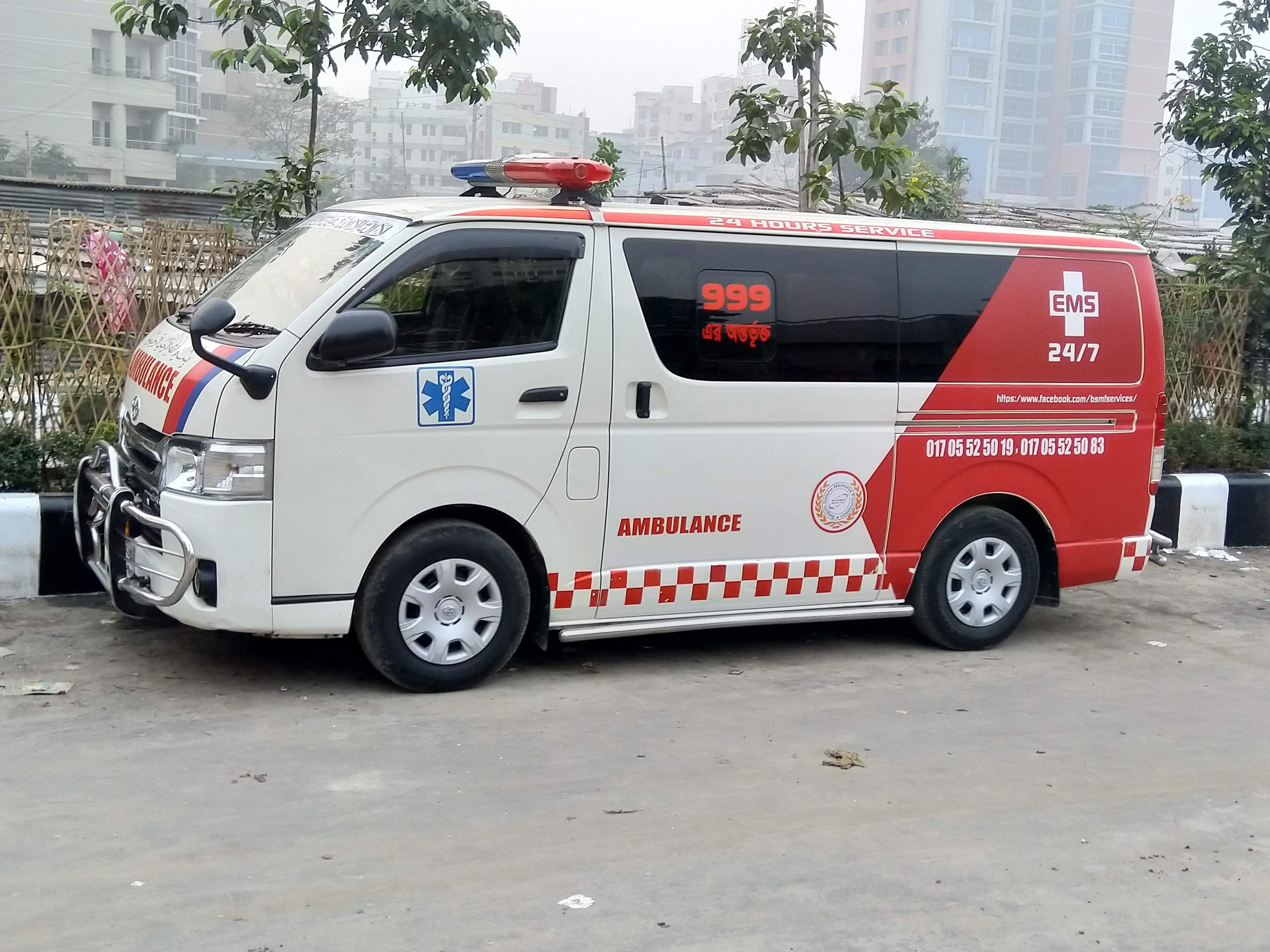 Keraniganj Ambulance Service
1. Advanced Life Support Ambulances
Equipped with state-of-the-art medical technologies, these ambulances function as mobile intensive care units, offering critical care from the moment of pick-up to the arrival at the medical facility.
2. Rapid Response Units
For situations demanding immediate attention, rapid response units are strategically stationed to provide swift medical aid. These units are manned by skilled professionals capable of handling various medical conditions with precision.
3. Specialized Pediatric Ambulances
Understanding the unique needs of young patients, Keraniganj Ambulance Service operates specialized pediatric ambulances. These are designed to ensure the safe and secure transport of children requiring medical attention.
Dhaka Ambulance Service Number
Emergency Ambulance Service
Emergency ambulance service providers are available in those areas.. We provide emergency ambulance service in a few minutes. If you require any types of ambulance service, please don't hesitate to contact us. 24 Hours ambulance service available.
Khejur bagh ambulance service
Hasnabad ambulance service
Ekuria ambulance service
Bosak Vita ambulance service
Keraniganj Freezing Ambulance
Pagla ambulance,
Kundar Char ambulance service
Baktar char ambulance service
Zazira ambulance service
Fatullah ambulance service
Fatulla Freezing ambulance service
Najira bazar ambulance service,
Kholamora ambulance service,
Bramhankitta ambulance service
Kalindi ambulance service
24 hours Keraniganj ambulance
Keraniganj Emergency ambulance
ঢাকা হতে সকল জেলায় এ্যাম্বুলেন্স সার্ভিস দেওয়া হয়