Emergncy Ambulance Service Dhanmondi, Dhaka
Emergncy Ambulance Service Dhanmondi, Dhaka in Bangladesh. We Provide different types of Ambulance service in all districts of Bangladesh. We Provide Ac ambulance, Non-Ac Ambulance, freezing ambulance and ICU Ambulance service. Call Now
Emergency Ambulance service Dhanmondi
Ambulance service Dhanmondi
24 Hours Ambulance service in Dhaka, Bangladesh. We Provide different types of ambulance services like Ac ambulance service, Non-Ac Ambulance service, freezing ambulance service and ICU Ambulance service. Emergency Ambulance service provider company provider in Bangladesh. 
The Emergency ambulance in cheap rent of ambulance services. We provide always a Standard ambulance with the proper requirements. Contact us to Get an Emergency ambulance service anywhere in Bangladesh. If you need an emergency ambulance than contact us. Best Quality Ambulance Service is available.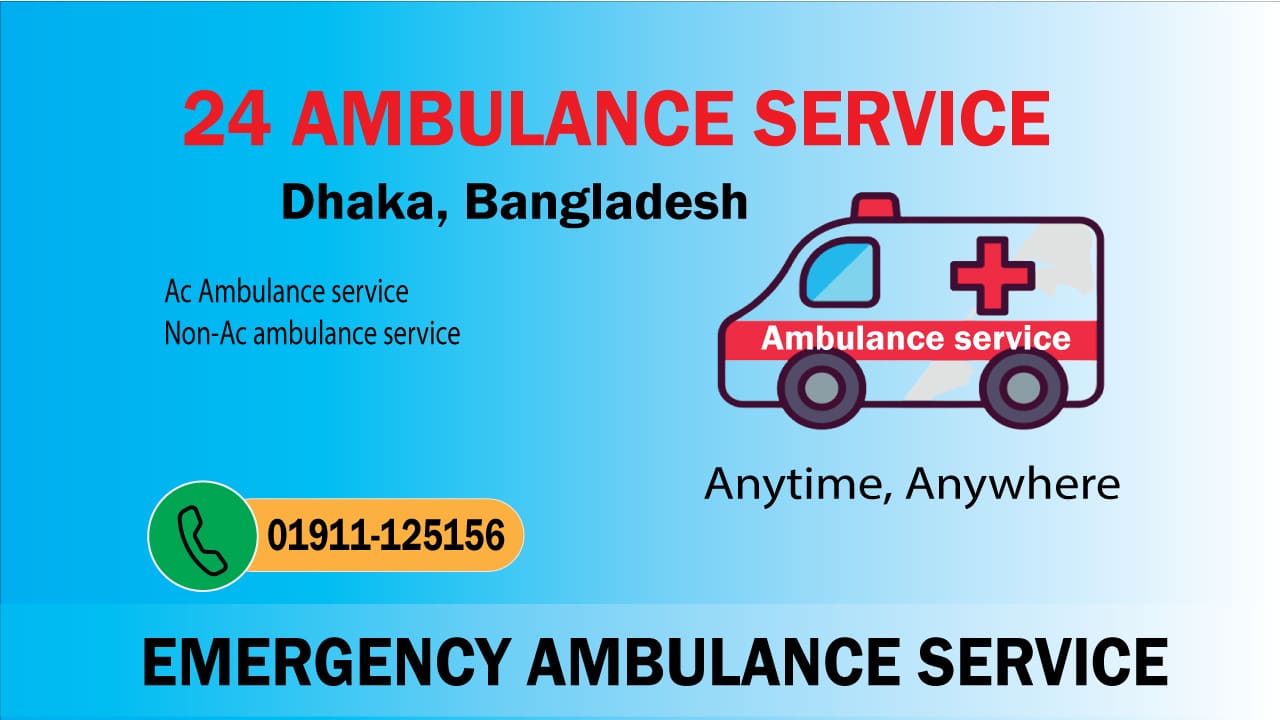 Freezing Ambulance service in Dhanmondi
freezing Ambulance service in Dhanmondi. It is used to carry and save the dead body. A freezing Ambulance is a Vehicals for transportation of the dead body or Lash. Freezing Ambulance service is the best to carry the dead body.
The freezing Ambulance is the best than others Ambulance. A freezer ambulance is specially designed to go longer hours. The ambulance is designed with an inbuilt freezer, which keeps the body utterly cooled and frozen. A freezer ambulance is a dead body carrier ambulance so people call it's dead body carrier ambulance (Lash bahi Ambulance).
In freezer ambulance, the dead body is normally kept at a certain temperature (-07). It ensures that no bad smell from the body comes out. Also you can customize the ambulance temperature as your need. This company provide different types of Ambulance service at cheap rent so If you need freezing ambulance  service then contact us.