Freezing Ambulance Service Badda, Bangladesh
Freezing Ambulance Service Badda in Dhaka, Bangladesh. It is a dead body carrier ambulance. It has freezing box in it. The freezer ambulance can intact the dead body several hours and days. We also Provide Ac Ambulance, Non-Ac Ambulance, Freezing ambulance, and ICU Ambulance service is available in all districts of Bangladesh.

Freezing Ambulance service
Badda freezing ambulance service
Freezer ambulance Service provider in Dhaka. It's used to move a dead body place to another place and to keep a well dead body. It is using is the best way of other ways to keep well a dead body. If used freezing ambulance so that there is no smell from the dead body easily and the body is free from virus or virus free.
We provide always the latest model freezer ambulance.  Freezing an ambulance anybody can freeze the dead body according to his wishes. We Provide freezing Ambulances in any district from Dhaka to move a dead body. Always we take the lowest rate to move the dead bodies.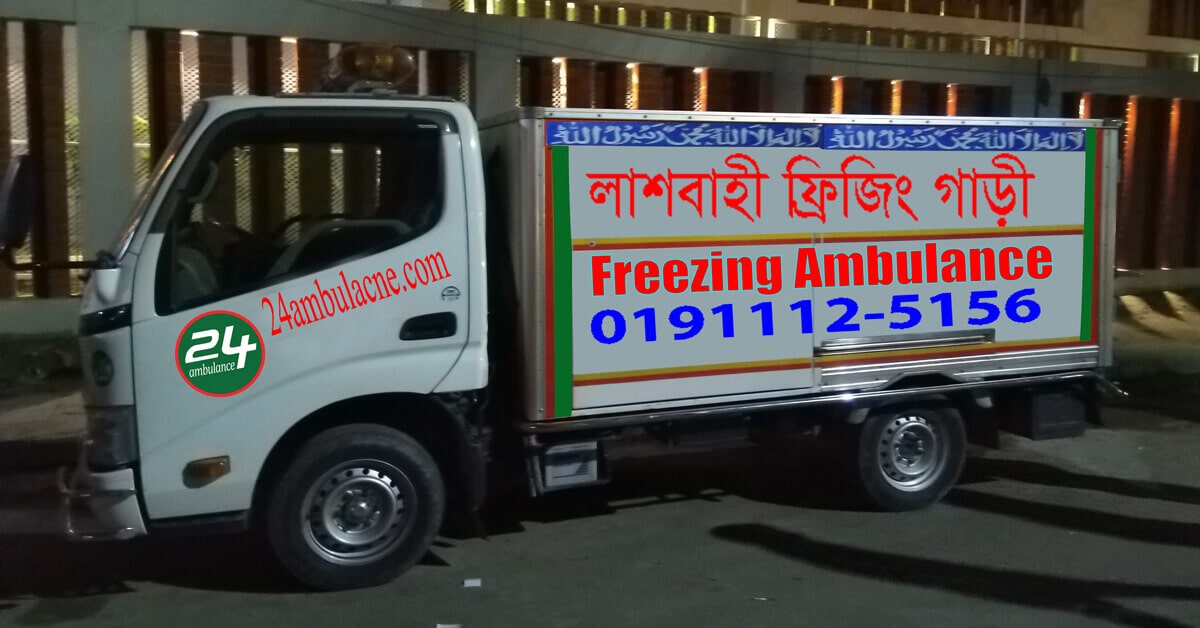 Details of Ambulance service
Available 24/7: Our services are available at any time, any day. We are open twenty-four hours a day, seven-days a week.
Ambulance Quality: We have fore different types of ambulance services and expert teams.
Patient care: Our Ambulnce service are well equipped with all the necessary equipment.
Professional Service: Our teams are well-trained and they always maintain their professionalism. No Matter what happens around, patients are their most priotity.
Oxygen free for Patient
Steechar & Wheel chair Available
We have Expert driver & Helpler
All districts Ambulance service Available
সকল জেলায় এ্যাম্বুলেন্স সার্ভিস দেওয়া হয়