Ambulance Company Phone Number of Bangladesh
Ambulance Company Phone Number of Bangladesh. When a medical emergency strikes, every second counts. The ability to immediately connect with an ambulance company can be the difference between life and death. By having their phone number readily available, you can swiftly communicate your situation and get the necessary aid on its way.
Find an Ambulance Company Phone Number
Finding the phone number of an Ambulance company should be a straightforward process. Here are several steps you can follow.
Most reputable ambulance companies have their own website, which often includes their contact information. Open your preferred web browser and search for the website of the ambulance company you are looking for. Once on the website, navigate to the "Contact Us" or "About Us" page to find their phone number. When you need an Ambulance Phone Number then Contact Us.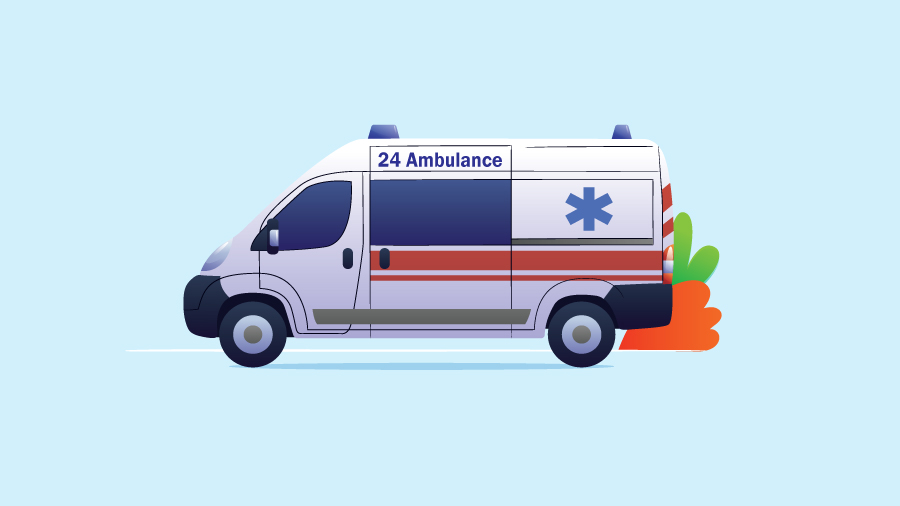 Contact Emergency Services in Dhaka
If you are unable to find the phone number of a specific ambulance company, contacting your local emergency services can help. Emergency operators are trained to handle medical emergencies and can provide you with the appropriate ambulance phone number based on your location.
When it comes to choosing the best ambulance company, let your choice reflect your commitment to your well-being. With 24 Ambulance, you're not just selecting a service; you're choosing a partner dedicated to swift, reliable, and compassionate emergency medical care.
Tips to Remember
While searching for an ambulance company phone number, keep the following tips in mind:
• Save the phone number in your contacts: Once you find the ambulance company number, save it in your contacts for quick access in the future.
• Double-check the number: Ensure that you have the correct phone number by verifying it on the official website or by calling the number and confirming the company's name.
• Consider local availability: When looking for an ambulance Number of companies, prioritize local providers to minimize response time during emergencies.
• Familiarize yourself with alternative emergency numbers: In some countries, specific emergency helpline numbers exist alongside traditional ambulance companies. Research and remember these numbers as well.
• Ensure your location information is readily available: When contacting an ambulance company, be prepared to provide your location accurately and clearly to expedite the response process. Ambulance Company Number is available.
Conclusion
In the midst of a medical emergency in Dhaka, a quick and efficient response can make all the difference. Save the number for 24 Ambulance in your contacts now, so you're prepared for any unforeseen situation. Our commitment is to be there for you when you need us the most. Call +8801911125156, and let 24 Ambulance be your reliable partner in emergency medical services in Dhaka.